5 Things To Know Before Buying Your First Electric Bike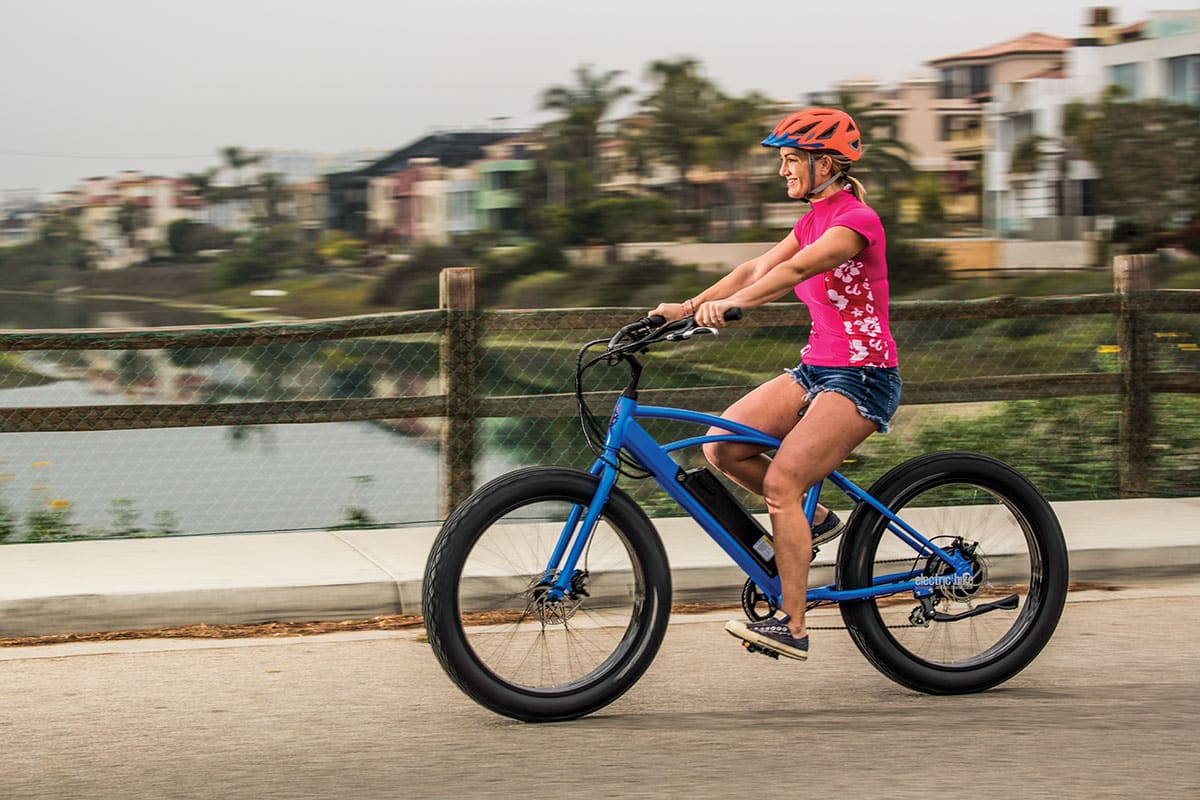 The idea of buying your next electric bike can be exciting.. and it should be. Yes, the new trend is here to stay. They offer immense benefits such as: allowing to ride longer distances, letting you rest when you need to (great for aching joints), supports green transportation (great for the environment), commuting safe and fast, and so many others.
But when the purchase process arrives, make no mistake, there are things you need to look at very carefully before you jump in. Buying an electric bike has to be a careful process, and this is why we give you 5 things to know before buying your first electric bike:
1) What Type of Bike Do You Need
First things first. The use that you plan to give your bike should be your first step. This will help in narrowing your search to the bikes that will suit best.
Are you planning to do off-road (all terrain), only road, commuting (city bike), are you planning to use for cargo assistance (trike), or to take with you everywhere (folding bike)? When you know what you want, you will know what to search.
Generally speaking, bikes are classified as: All Terrain, Hybrid (suited for all terrain and roads), Cruiser (road), Trikes (three wheels), Folding Bikes. Make sure you know what you need and start from here. 
2) Battery, Riding Range and Motor 
The question above will help you on this one. If you are planning to ride longer distances than average then a good battery (48V 14ah and above) should be in the list. But note that the more you get the higher the price. Also, a good motor 750W and above is what you should look at in case your ride include some off-roading, uphills riding, and hauling. If not, a 500W motor can work just fine (city and road bike).
"A more powerful motor gets you more speed and more power to get you thru hills or hauling cargo, but at the same time it consumes more battery faster, which reduces your riding range."
Batteries can be integrated to the bike or external. Integrated will have a better look but will be more impractical for charging purposes vs the external battery (which can be detached and put to charge or replace faster).
Motors will be located either in the rear wheel (Rear hub motor) or as mid drive (where the crank set is located). Rear hub motors can provide the extra torque when most needed (hill and all terrain). The mid-drive motor holds the weight centered and helps keep a balanced and stable ride. 
3) Accessories Included With the Bike
It might sound a little trivial but some accessories actually are of great help when riding your bike. Does the bike include fenders (great for muddy terrain), rear rack (helps tremendously when carrying bags, backpacks, etc), phone holder with USB charge (ultra convenient), front and back light (much needed when the sun is down), rear view mirror (some people won't like the look but they are very helpful). Some extra accessories are a good addition to the functionality of the bike.
3) Warranty 
This is a very important factor when deciding for your next E-bike. Usually frames will have a more extended warranty vs components. Make sure you get at least 12 months of coverage for components, and at least 18 months on frame. (Usually frames are sturdy solid components and it is very rare to see frames getting damaged because of defective issues).
4) Components Used in The Bike
In general terms, components will refer mostly to brakes, motor, tires, shift gear, LCD display, crank set/pedals. When it comes to brakes the options are mechanical (cable) and hydraulic (fluid - a more expensive option). Two well known brands in the breaks segment are Tektro and Shimano. Mechanical breaks (if riding demands are not so high) will work just fine. Motor matters too. In this segment, two very well known brands in the industry are Bosch and Bafang. Shimano shift gear is a very well known and reliable brand. Tires are very important too, and this segment is dominated mostly by brands such as Kenda and Maxxis. 4" Tires are the standard for all terrain and 3" for road bikes. Some all terrain will have 3" to make them lighter and faster. 
5) How Much Assembly is Required
For the most part electric bikes will come 80%-85% assembled, and in general terms, this is not a complex process. Make sure you understand how much assembly is required on your next E-bike. The less work for you to figure out, the better. Make sure the manufacturer has assembly videos available as they help visualize better vs written manuals. Trikes will require some additional assembly.
In case you feel you need assistance with assembly, it is always a good option to have the bike shipped to a bike shop directly, so they can assist in ensuring that the bike is properly assembled. Letting the pros do the job (in case you think you need it) can always make things easier. 
Other factors such as recommended rider height, and max load are always important to check. Make sure your height is suitable to the bike (read manufacturer specs), and max load. Generally speaking all terrain bikes will withstand weight up to 350lbs and smaller bikes up to 250lbs. Bu make sure to read carefully about this. 
Bottomline
Buying your next E-Bike should be seen as an investment. If this is so, pay attention to the details. The above information should give you a good starting point when deciding for your next E-Bike. But if you have additional questions, we're always here to help. Send us a note to Support@Portable4Life.com
Thank you!
Searching for your next E-Bike? Check out our best sellers.